The newest king of flagship photography smartphone vivo X90 is now officially launched in Malaysia. vivo Malaysia has successfully reached a new milestone with the recent launch of vivo X90 Series, which hit an all-time high in sales.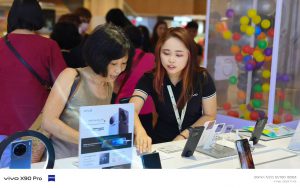 According to the official, on 4th Feb, the first selling day of vivo X90 Series, it showed varying traffic peaks on both online and offline platforms. It brought the popularity of the X90 Series soared to the top in Malaysia. vivo X90 Series successfully broke the sales records of vivo X series, and the result of first sales also hit a new high!
At the time of the newest model launch, many media and content creators had experienced the X90 series in advance. They had carried out a lot of 5 stars reviews such as "vivo X90 can do as a camera phone", "X90 processed photos quickly with no lag", "offer users a premium flagship experience" and so on.
The X90 series is the first smartphone to launch in Malaysia with a ZEISS 1-inch main camera and a dual chip system that consists of Dimensity 9200 and vivo's self-developed V2 chipset. Through the perspective of a photographer, the vivo X90 series is comparable with other professional cameras in the market.
The Newest King Of Flagship Photography Smartphone vivo X90 Series is now available in Malaysia. Users can get your X90 Series at vivo concept store and also online platform.
For more information, please click here and follow vivo Malaysia's official Facebook Page.